Remember the bubbly girl who introduced the cute clingy koala bear in '
Chhuimui Si Tum
Lagti Ho' or the shy, reserved, dancer who captured Jimmy Sheirgill's fancy in '
Mohabbatein
'? Even 21 years later,
Preeti Jhangiani
is known for these two roles. However, she's now putting her amiable personality to good use by turning producer, and is eyeing the OTT space to nurture the actor in her. In ETimes' #BigInterview, she looks back at the time when she made her debut, agrees she should have stayed in touch with the industry more, shares how she fell in love with her now-husband Parvin Dabas, and juggling a career alongside raising her two sons, among other things. Read on:
From modeling to featuring in an evergreen music video, and then also making a dream debut in Bollywood… how do you look back at your journey so far?
I look back at it with both shock and awe (smiles). Though I have been born and brought up in Mumbai, I never had any dream or aspirations to become an actress. No one in my family is connected to the film industry. In fact, after Sadhana, I don't think we had any Sindhi actresses in the film industry at all. Suddenly, at the age of 16, I was introduced to the world of modeling. I didn't take it very seriously then. Then I went on from modeling to films. I look at it in a way that actually proves that what is meant to happen will happen. I believe a lot of what happens to you is destiny, and how you are able to manage your destiny at that point in time.
People still refer to you as the 'Chhuimui girl' or the 'Mohabbatein girl'. How does that feel?
Yes, people still call me the 'Chhuimui girl' or the 'Mohabbatein girl'. I am stuck with these two tags and I am fine with it. Midway into my career, I was like, 'Can you please offer me something else?' I didn't want to play the bechari bahu (helpless daughter-in-law) anymore. I was not denied roles but I was completely typecast. It was so far away from my real-life personality. Although initially, I was a little shy, I was a natural in front of the camera; I felt at home and vibrant. The characters I played were older because they were a little sad and wore sarees and salwar kurtas. In real life I didn't even own a salwar kurta; my parents were quite forward-thinking and never dictated what kind of clothes I should wear. I always wore what young girls my age wore–jeans, shorts, bikinis–all these were a part of my regular wardrobe.

You were only 16 when you featured in your first music video, 'Chhuimui Si Tum' that became a rage. It must have been overwhelming…
Actually, the first video that I ever did was with Radhika Rao and Vinay Sapru. It was called, 'Sach Bolta Hoon Main'. That music video also did very well. However, it was with 'Chhuimui Si Tum' that I got all the fame. Rajat Barjatya was on his own for the first time; he was young, dynamic, and had great ideas for Rajshri Productions. He wanted to take the company name forward, and he thought music was the future, so, he started Rajshri Music. The song was sung by Marathi singer Milind Ingle. It was his first Hindi song. I was the only newbie in the music video; everybody else was somewhat established in their career. Abbas was well-known. Manish Malhotra helped us with our clothes and styling, and Saroj Khan was the choreographer.
None of us expected the response that we received for the song, especially me. I felt I had not done anything exceptional in the video. When I saw the video, I was just looking at my postures and thinking, 'Yeh aisa karna chahiye tha (I should have done that this way)' and 'I don't look good in this' and all. We realised how much people had loved it only when we went to Pune for a promotional event. There was a Hallmark store there, and we were told all the stuff related to our video–right from the Koala bear to greetings cards, mugs–that they had stocked up on, had sold out. In fact, we couldn't get out of the store because a huge crowd had gathered outside. We did not have any security with us because we didn't think we needed it. It was crazy! (laughs) Till then we hadn't realised just how much people loved the video, and even today, I get asked about the koala bears and the video.
You became famous with a Rajshri music video. However, you never featured in their films…
Strangely yes, I never featured in any of their films. I don't know what to say… it just didn't happen. I had a very good relationship with Rajshri; they are lovely people. They probably did not get the place, time, and characters that they wanted. Also, I was not from a film background, so, I didn't do much networking. Maybe I didn't really keep in touch much. These were some mistakes that I agree I have made. I didn't do much of 'becoming a part of the family' kind of thing.
However, featuring in Rajshri Films' movies wouldn't have exactly helped you to get away from the stereotype you wanted to get away from…
Yeah definitely, it wouldn't have helped me get away from those stereotypes that I was stuck in. Some people did try to change it. I did 'Victoria No. 203' where I played a negative character; I absolutely loved it. I still use photos from that photoshoot, I am in so much love with them. I really did try to get away from the typecast but the audience didn't accept it. Even if I wanted to do a kissing scene, they wouldn't accept it, though I did have a kissing scene in a Rajshri video too. In films, I feel, people just refused to accept it. I still have diehard fans who tell me not to wear anything but just saree kind of things (smiles).
'Mohabbatein' will complete 21 years of release this October. Did you ever feel lost in such a huge ensemble star cast?
'Mohabbatein' trained us for everything. The makers groomed us. They took over our lives for eight months. I was one of the first few people to be signed for the film. Every day I was at the YRF studios, either learning dance from Farah Khan, learning Hindi diction from Vidur, training with Aditya Chopra for scenes; I remember even Karan Johar was there, helping me with my filmy adaayein (antics). I also had an extra burden of being a classical dancer in the film. So, I had an assigned tutor who would come every day at 7 am to train me. Tarun Mansukhani and Nikhil Advani were assisting Aditya at the time. Tarun had to come to my house every single day with a camera to see how much progress I had made. That is the amount of hard work and training that went into the film. It was tremendous! By the time we came on the sets, we knew what we had to do with our clothes and lines. I don't think that level of planning has ever been done with any other film. It was a long film and as there were many sets; it was difficult to shoot.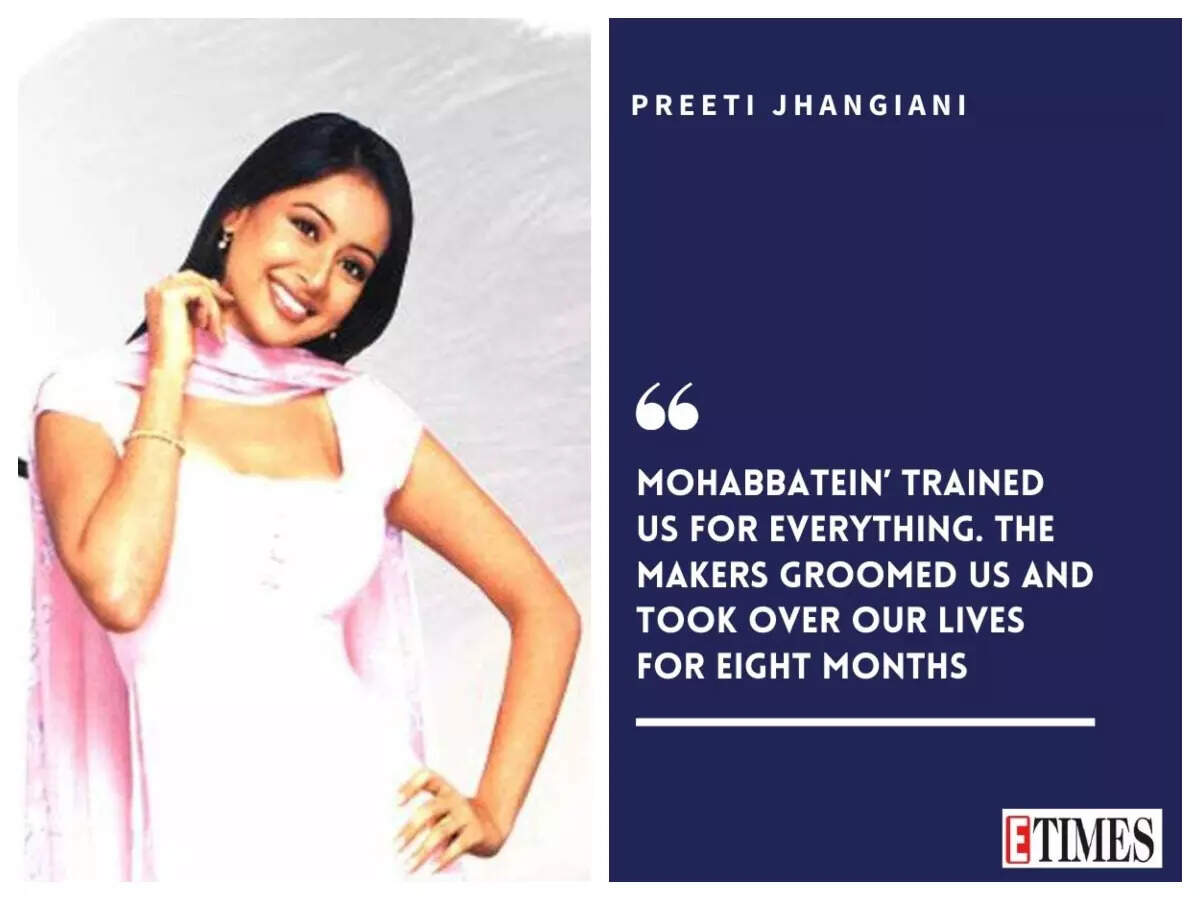 Who did you bond with the most on the sets of the film?
We were all young people on the sets, so, we bonded well with everybody. At that time I did not know anything about the industry and their process. I was just a young girl having fun. I used to go everywhere with my dad. When we went to meet Aditya Chopra, we were asking people what Yash Raj Films was (chuckles)! We didn't know much about them. Initially, the magnitude of the film didn't strike me, but eventually, with all the training and the rehearsals, I realised where I am and what I was doing. I put my everything into the film.
You have mentioned several times that there was no one to guide you when you entered the industry. Do you think that had you debuted in today's time, things would have been much different?
If I had debuted at this age, I would have been smarter for sure. But if I were 16 again then I am not sure. At the time, we didn't have a proper matrix or agency. We had managers who I seriously hated. Even though I hated them, I understood that they were a necessary evil. If not, my dad and I would have handled people the way we wanted to. But that is the way it worked that time.
What kind of films would you have loved to make your debut with?
Today's time is so different. If I was a newcomer today, I would have loved to do something different and not a rom-com. I would have loved to do something soul-touching, but at the same time, something dark and different. I feel an Anurag Kashyap or an Anurag Basu kind of movie would be great for a newcomer to show off their mettle.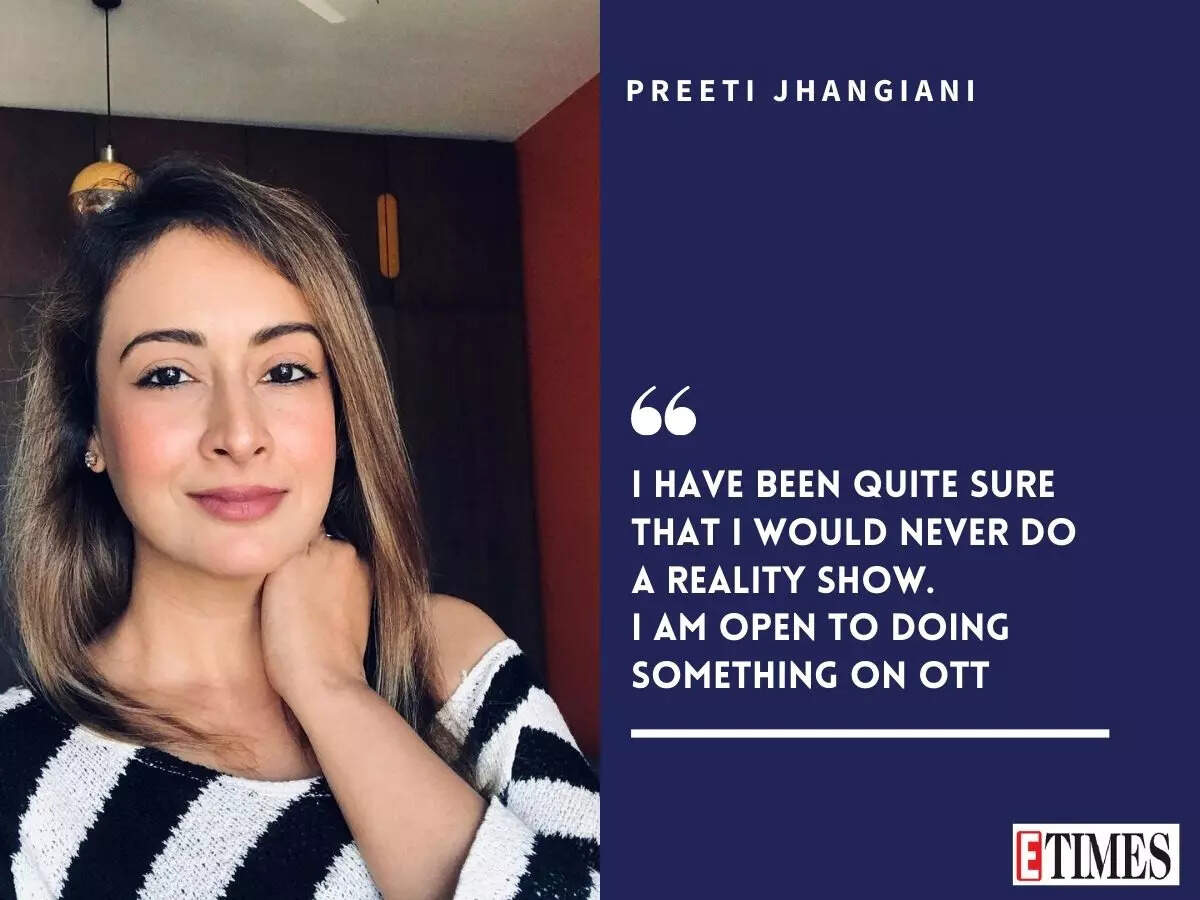 The emergence of OTT has given a new lease of life to many actors. Are you looking forward to exploring the space?
I totally agree. It has given a new lease of life to actors of all ages. This whole process of auditioning is fabulous! I am very happy auditioning for different kinds of roles. These people are thinking out-of-the-box which is really great.
People know Preeti Jhangiani as an actress and as a performer. How is she as a wife and a mother?
Right now, in my life, I have many hats to juggle. I am a wife and a mother of two boys. I feel this is a huge responsibility in itself. I am a director of the company through which we are producing a film with a big studio, but I will have to wait for them to make the official announcement. We have also launched a sports league and we have many websites too which we work on. So, along with all these things, I am managing to juggle everything else. I am really not sure how I am as a mother, but I am trying to be a good one.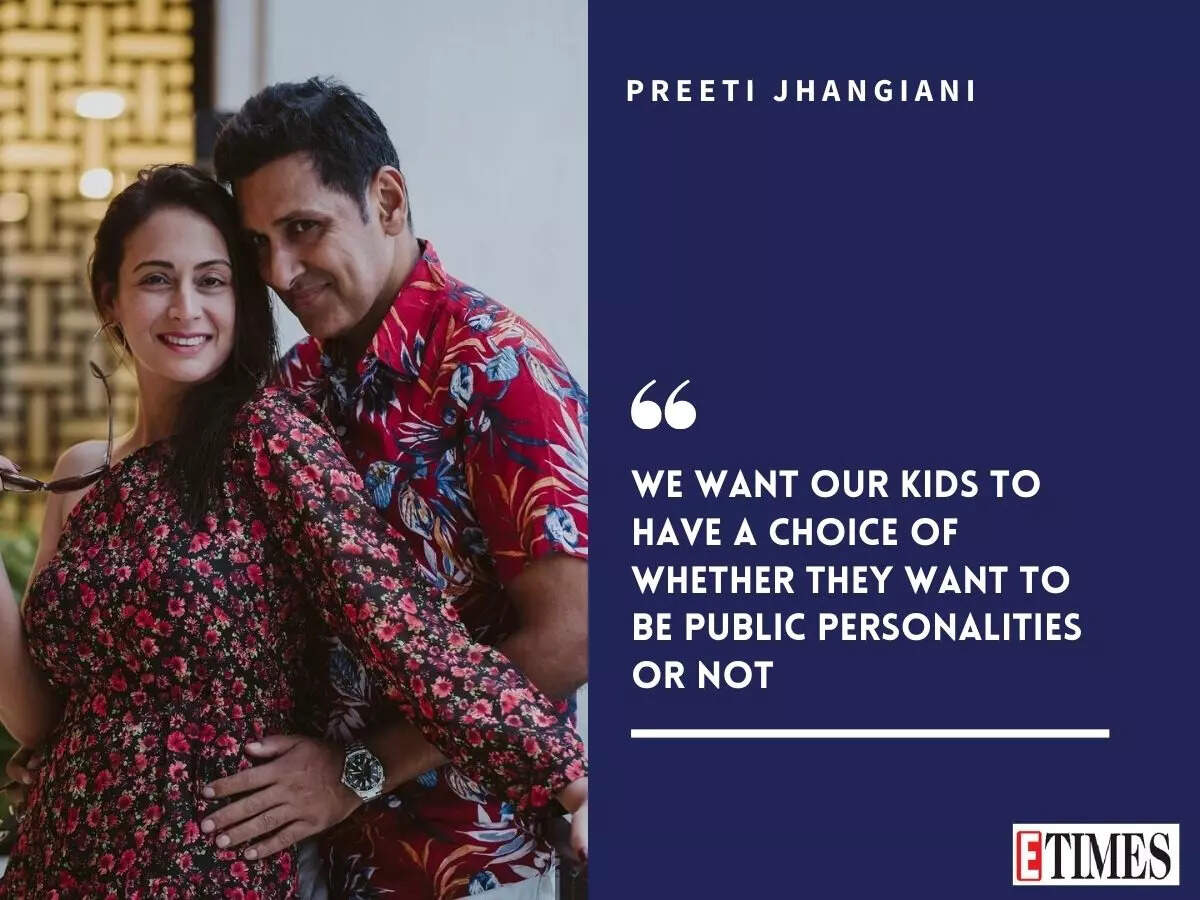 How do your kids react to the fact that their parents are actors?
They are still quite young, so, I don't think they can watch the kind of movies that I have been a part of. The only one that they could probably watch is 'Khosla Ka Ghosla'. 'Monsoon Wedding' has an underlying theme of child abuse; even 'Mohabbatein' has suicide… I don't want them to watch all that. They have watched snippets from our films. They otherwise actually don't watch Hindi films at all.
Their parents do interviews, and people stop us on the streets, so, they do realise that we are somebody people know. All this doesn't seem to affect them greatly. We have never put them on social media, which was a conscious decision. We want them, when they are of age, to have a choice of whether they want to be public personalities or not. For now, we want them to have a normal childhood.
Tell us something about your love story with Parvin Dabbas. How did love blossom between you two?


Ever since I started working, the one thing I hated about actors was their narcissism. You know, how they are constantly looking at themselves in the mirror. They are so involved in themselves that they don't even look at another person. I don't blame them also, because, to be an actor, you have to be selfish. It is all about you. But I always hated that in a man.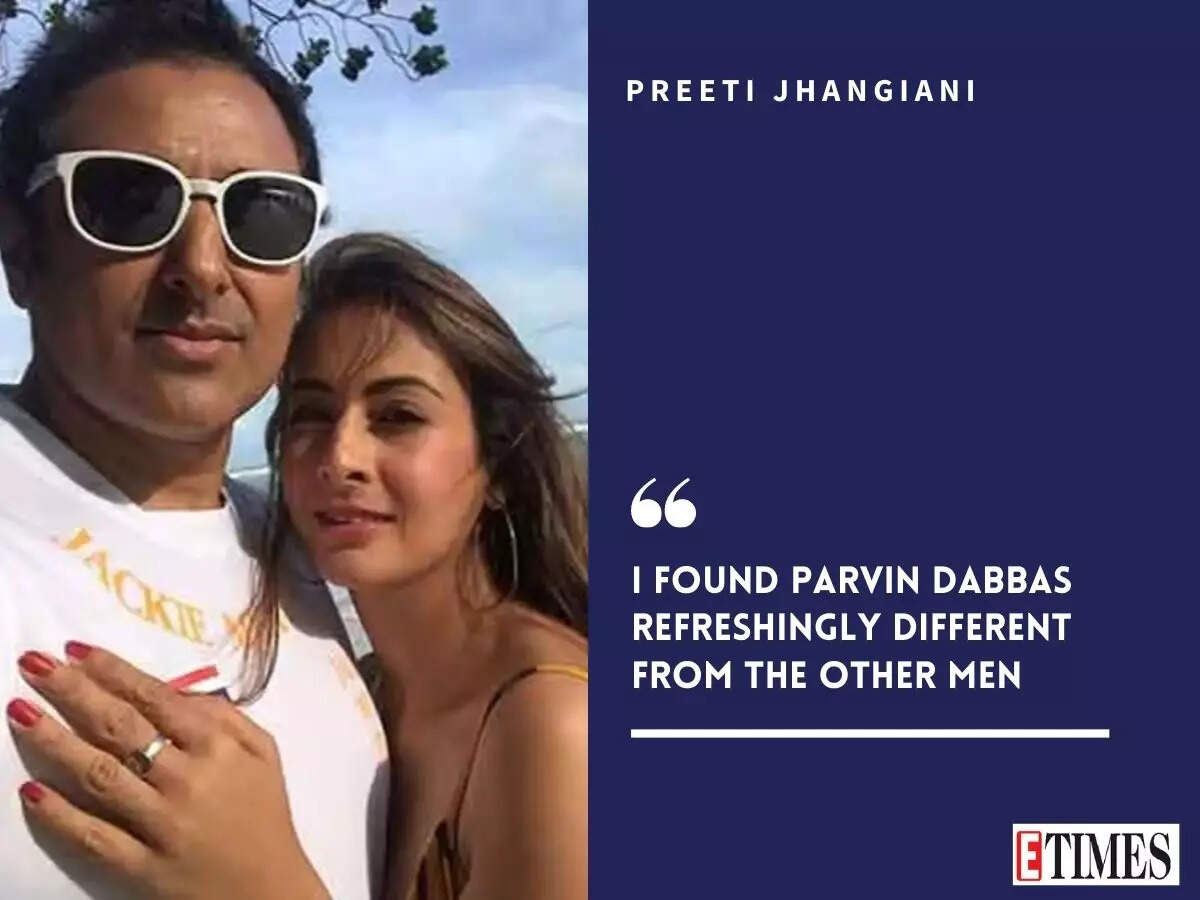 Parvin was a refreshing change. I shot with him in a film called, 'With Love Tumhara' in Manali. We were both very shy and quiet, so, during the shoot, we didn't get along very well. Like many other love stories, ours, too, started during the promotions. We were not shooting, our minds were free, and we were travelling to beautiful locations, when we fell in love with each other. I found him refreshingly different from the other men. He had a lot of other hobbies; he was into photography and diving. Whenever we go on vacations, we make sure we are hiking and doing many different things. He has a very nice combination of being earthy too because he is a Jatt. For the major part of his life, he has been in Canada. So, he has an understanding of both worlds, which matches my sensibilities too.
From all the actors you have worked with, name one who has been an absolute pleasure to have as a co-star?

I actually enjoyed working with most of them. Starting from Jimmy Sherigill, who is such a real person! He is very honest, a brilliant actor, and very hardworking too. Then there were Amitabh Bachchan and Shah Rukh Khan. Obviously, we were not on back-slapping terms with each other but there was so much to learn from them. Shah Rukh would be sitting on the floor of the sets with his diet soda while talking to the spot boys. Mr Bachchan never wanted to sit with the oldies on the sets; he used to come and sit with us and said that he loved talking to us. He was very young at heart and would enjoy his work.
Then there was Govinda… what an actor! With all his quirks, he was great fun to work with. He was not a selfish actor at all; he would be very helpful. He would work hard with me on many of the comedy scenes and would encourage me to do it in one shot to show people that I could do it. He taught me to give single shots with rehearsals and spontaneous reactions. I got to learn a lot from him! I have even done a lot of films with Suniel Shetty; he has a very generous personality. Akshay Kumar was very naughty–a prankster–who used to steal our stuff on the sets. He was very jovial. I also had a small role with Akshaye Khanna in 'LOC: Kargil'; I find him to be a class apart. He is very well-spoken and cultured. All of them helped me enjoy my work and come out of my shell, as an actor.
Even after all these years and all the characters that you have played, do you still have a dream role due?
I haven't really thought about my dream role as such. I always loved Sridevi and what she did in 'Chaalbaaz' playing two completely different characters. Doing something like that would be great. But again, that is an old school of filmmaking. I have not thought about what I would want to do now.
I have been getting a lot of offers for TV shows and reality shows. I was offered 'Big Boss' and 'Khatron Ke Khiladi'. But I have been quite sure that I would never do a reality show. I am open to doing something on OTT; it doesn't have to be very different, but something nice would be good.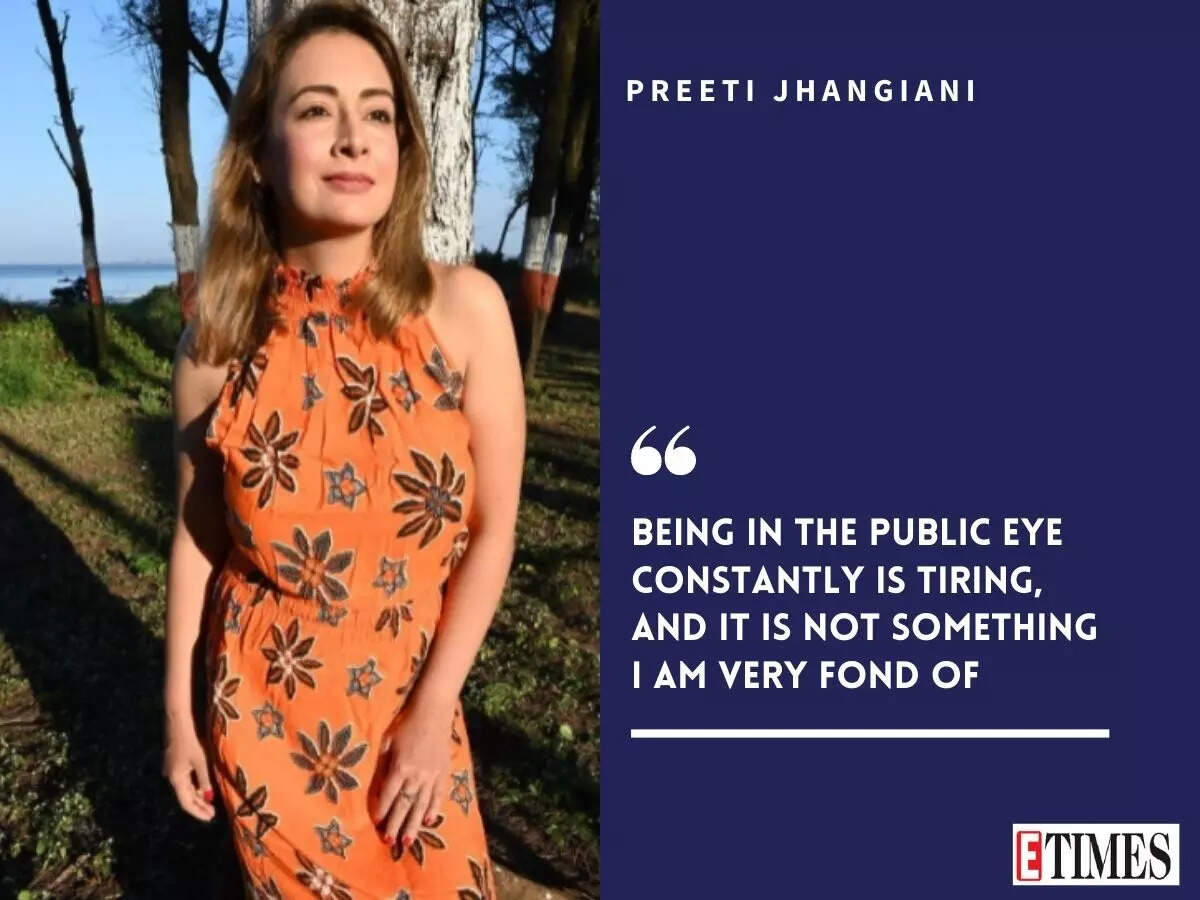 You have also ventured into production. How is it to be a part of something that was 'man's world' till even some years ago?
I actually turned producer 10 years ago with my film, 'Sahi Dhandhe Galat Bande'. I remember, in one of my interviews, I had proclaimed that I will never be a producer, and here I am (laughs). But I think I am playing to my strengths; I am a people's person and can solve conflicts without getting into a fight. That is a plus point of my personality.
Any recent films or series you watched on OTT and loved?
I have watched a lot of content on OTT, but not much in Hindi. But yes, I loved 'Delhi Crime'.
Do you still have a bucket list of filmmakers whom you want to work with?
Everyone would love to work with top filmmakers like Sanjay Leela Bhansali who can present a woman's point of view in a film, or Rajkumar Hirani, or Anurag Kashyap.
What is the best and worst part of being a celebrity?
The best part is the fact that you have a voice that people will listen to. The bad part is that you cannot step out without photographers following you. You have to always put on a face. Being in the public eye constantly is tiring, and it is not something I am very fond of. Travelling to different places, meeting people, and learning on the job are all good things. I can say that I know a lot about human personality and I can deal with different kinds of people amicably.
How do you deal with negativity and trolls on social media?
I never really get affected by all this. I don't get angry easily. I understand that there are people who have nothing else to do. So it is their pastime. I have a lot of patience.
What's the most bizarre rumour that you have heard about yourself?
There was a rumour that said I had passed away. Saroj Khan even called my mother to ask if it was true.
What's next?
Besides my next project as a producer, there are a couple of other projects that I am looking at. Hopefully, the actor part of me will be satisfied with them.