NEW DELHI: Think of
Toyota
, what comes to mind first? For me, it's reliability, resale and torquey diesel engines.
Much before Fortuners and Innovas built the trust and a robust market for Toyota, the Japanese carmaker had rolled the hybrid Camry. Talk about price and competition, the
Camry
for months and years was on loggerheads with the European made.
Come 2021, Camry continues to be the only electric-petrol sedan with almost all the rivals out of its way. I took the Camry for a weekend and left for the hills. The aim was to explore the hybrid engine's consistency on winding roads, open straights and stuttering city traffic.
An early morning start, the Camry's 2.5-litre, four-cylinder effortlessly screamed on the newly-laid Delhi-Meerut expressway. The 178-bhp motor paired with an e-CVT gearbox is a potent workhorse with plenty of mid-range torque.
Camry showed urgency to maintain triple digits on a 6-lane picturesque highway, thanks to green pastures and blue sky forming the horizon. Firmly grounded, the sedan pierced through the air like a bullet, and the aerodynamic design was helping the cause.
This is also when I realized, purring the engine can be drip the fuel way quicker than you would expect. On inviting roads, the Camry's massive petrol engine returns up to 9 kmpl.
Buying a hybrid vehicle is typically a smart way to help save money on gas and reduce your carbon footprint compared to a conventional gasoline-only vehicle.
It took about four hours to reach Dehradun. The roads turned into lanes and scores of two-wheelers and e-rickshaws halted the pace more than the traffic lights.
Hybrid engines are most effective in start-stop city traffic, reducing the load on the petrol unit. The 120-hp self-charging electric motor recuperates while slowing down and engages under the speeds of 50 kmph.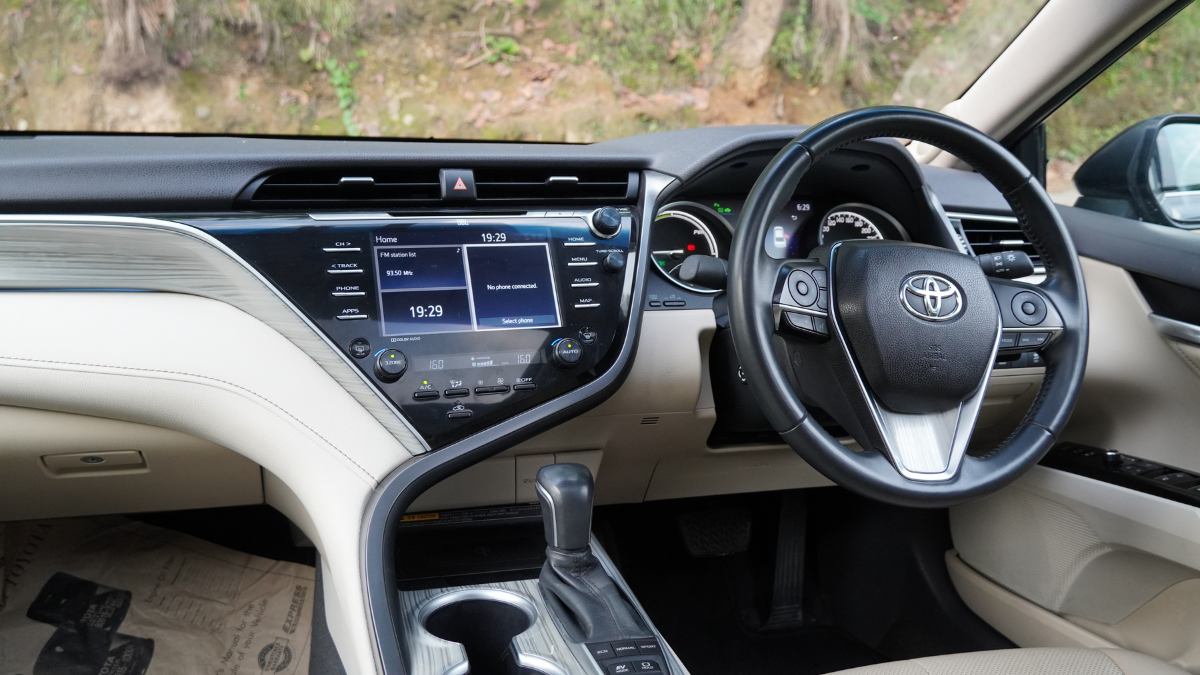 While driving, the optional HUD (heads-up display) continuously shows up the speed and turn-by-turn navigation. Plenty of soft-touch material wraps the cabin and the asymmetric Y-shape central console houses the 8-inch touchscreen, which appears to be the only misfit (dated) in the cabin.
The Camry unhurriedly sped up the hilly roads and I chose to sink in the supremely comfortable rear seats. Acres of legroom, I pulled down the rear window curtains, adjusted the seat recline through the dedicated tablet and enjoyed the lushed green view as the Camry headed towards the Lambidhar Mines on the outskirts of Mussoorie.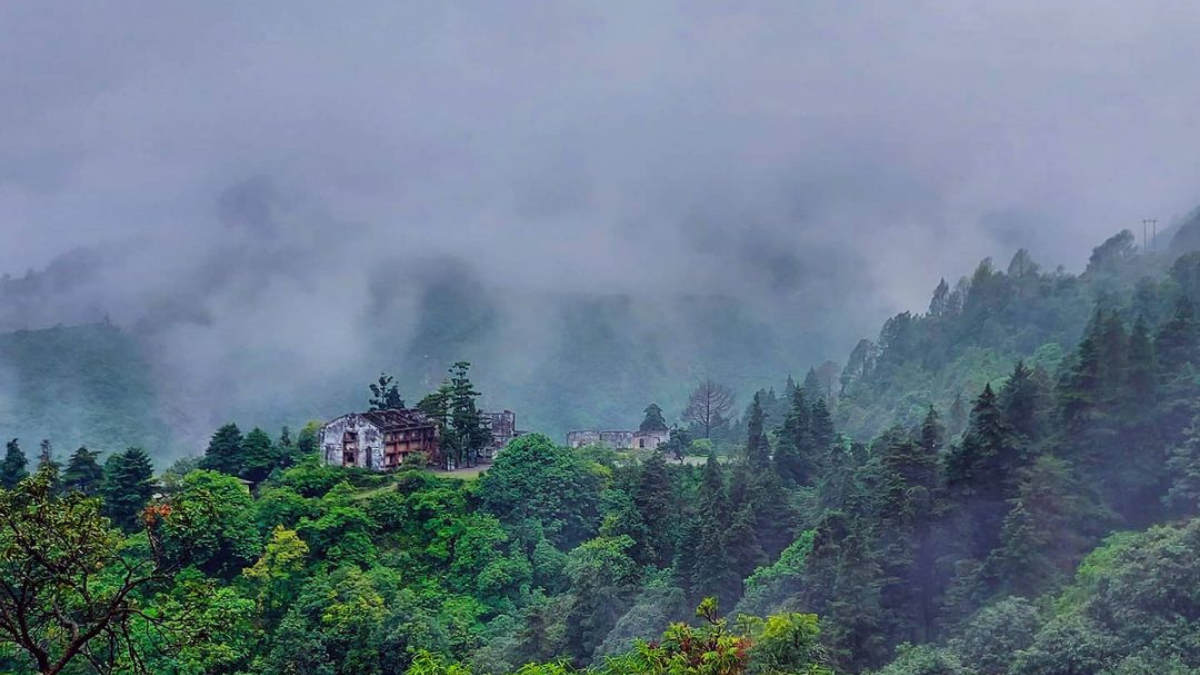 Locals say over 50,000 miners were killed in a fire. Even today, tourists avoid this lesser-known road to Mussoorie, but during the day the place offers an immersive view of the mountains and Dehradun city.